About Us
Perfect place for You to relax and enjoy in good drink, excellent food and evenings full-fulled with the sound of the acoustic traditional Macedonian music, which contributes to the intimate ambience. You can taste here all national and international specialties, lake and see food as well as many specialties of Italian cuisine which are prepared by the owner as she has the Italian origin. We also recommend specialty of the house Tatar steak. Enjoy in the taste of the best Macedonian and international wines. For guest in the restaurant, we have free Wireless internet access. Excellent service, pleasant ambience. Come and visit us.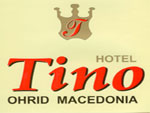 Kej Marsal Tito 55
Reservation
and we will connect you with the restaurant
How it works?
Our phone center from the number:
02 3085600
will call your mobile, after answering we will connect you directly to the restaurant.
This restaurant is not accepting web reservations,
Use free call instead.
Choose date
Choose guests
Address: Kej Marsal Tito 55
Seats (Inside): 100
Seats (Outside): 150
Parking: 30
We Accept:


Peт Friendly: No
Wheelchair Accessible: Yes
Free Wifi: Yes
Languages:
Music Type:
Opened: 04.09.1999
Visits: 8074
Moday 07:00 - 00:00 No Events
Tuesday 07:00 - 00:00 No Events
Wednesday 07:00 - 00:00 No Events
Thursday 07:00 - 00:00 No Events
Friday 07:00 - 01:00 No Events
Saturday 07:00 - 01:00 No Events
Sunday 07:00 - 00:00 No Events