About Us
Restaurant Biljanini Izvori is the perfect place to try the excellent Macedonian and International Cuisine, visit the traditional Biljana springs and feel the beautiful nature surroundings. Located only 1 km from the very center of the town, on the famous Biljana springs, the restaurant gives you an opportunity to enjoy special romance. It has capacity of 100 seats inside and nearly 400 outside on the terrace. Recently, we have restaurated one of the oldest wooden boats in town, which was used for the lake researching 80 years ago. Now the 11 meters renewed caravel is the biggest model ship in Macedonia that stands out of the water as a part of the restaurant and decorates the whole ambience. Go ahead, take a photo with the pirate boat and have a couple of beers on board.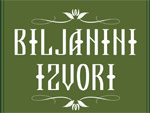 Biljanini izvori
Reservation
and we will connect you with the restaurant
How it works?
Our phone center from the number:
02 3085600
will call your mobile, after answering we will connect you directly to the restaurant.
This restaurant is not accepting web reservations,
Use free call instead.
Choose date
Choose guests
Address: Biljanini izvori
Seats (Inside): 100
Seats (Outside): 400
Parking: 100 private parking
We Accept:


Peт Friendly: No
Wheelchair Accessible: Yes
Free Wifi: Yes
Languages: English
Music Type: Old city, Acoustic
Opened: 01.01.2009
Visits: 11470
Moday 08:00 - 00:00 No Events
Tuesday 08:00 - 00:00 No Events
Wednesday 08:00 - 00:00 No Events
Thursday 08:00 - 00:00 No Events
Friday 08:00 - 01:00 No Events
Saturday 08:00 - 01:00 No Events
Sunday 08:00 - 00:00 No Events