02 Apr, 2018
Tartare Beefsteak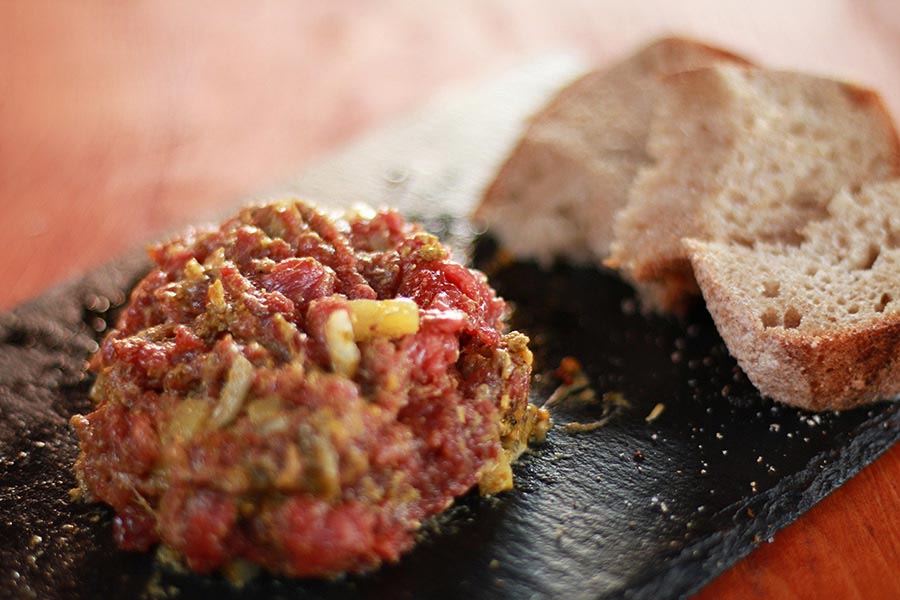 If you are searching for ideal enjoyment and want to escape the city noise, "Dva Elena" restaurant is the perfect place for you. Filled with warmth and e delightful ambience, they feature delicious international food and professional service.
The day was warm and pleasant so it was the perfect chance to visit "Dva Elena" restaurant and to enjoy some of their famous specialties at their beautiful outdoor garden. We experienced a peaceful venue, away from the city crowd and noise, filled with delightful music and ambience.
On this occasion we tried Tartare Beefsteak made by the original recipe of the restaurant's main chef. This dish contains beefsteak with a 12-15 days' maturation period, which is combined with pesto sauce. This dish is very visually tempting and mouthwatering. In addition to pesto, the mixture contains mustard, finely chopped pickles, caramelized onions and some cognac.
It primarily had a savory flavor, while the caramelized onions added a sweet tang. The meat was tender and juicy, and blended perfectly together with the other ingredients. The tartar beefsteak was garnished with homemade bread and cream, thus making it irresistibly delicious. Overall, this is a luscious specialty and among the healthiest meat dishes.
---