About Us
The Macedonian cuisine and tradition are intertwined in one story that begins as early as 1963 in "Cardak" national restaurant in the area of Skopska Crna Gora… which is still retold today in the heart of Debar Maalo in the center of the Bohemian spirit in Skopje.
Go back in history with amazing Chalgia music, Macedonian food and wine.
And then come back so that we can retell the story called "Cardak" together!
---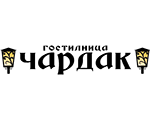 Gorgi Peskov No.6
We recommend

online

reservation
A reply is received from the restaurant within a few minutes
GET: discounts, value voucher points, free taxi voucher, chance for rating and comments
Enter your phone number and we will connect you with the restaurant
or call
+389 2 3085 600 ext 612
This restaurant is not accepting web reservations,
Use free call instead.
Choose date
Choose guests
Address: Gorgi Peskov No.6
Seats (Inside): 130
Seats (Outside): 150
Parking: Zone
We Accept:


Peт Friendly: No
Wheelchair Accessible: Yes
Free Wifi: Yes
Languages: English
Music Type: Old city, Acousitc
Opened: 02.01.2016
Visits: 42671
Moday 09:00 - 00:00 No Events
Tuesday 09:00 - 00:00 No Events
Wednesday 09:00 - 00:00 No Events
Thursday 09:00 - 00:00 No Events
Friday 09:00 - 01:00 No Events
Saturday 09:00 - 01:00 No Events
Sunday 09:00 - 00:00 No Events