About Us
"DM" tavern has been preparing delicious food combined with fast and polite service for more than 10 years. Despite of our modest beginning, throughout the years we grew into one of the most well-known hang-out taverns in Skopje.
What are your most frequent guests like, and what sort of guests do you prefer?
Our guests, which are mainly regular customers, have different profiles. Our tables are filled with students, businessmen, politicians, diplomats and public figures. But what they do is of least importance to us because anyone who visits us can enjoy good Macedonian cuisine and a polite staff.
What sort of specialties do you offer? What is your signature dish?
We prepare many different Macedonian dishes, but mainly grilled dishes. One of our top specialties is sliced chicken and pork, slightly seasoned and grilled, followed by burgers, meat skewers, sausages, etc.
What type of music is played at the restaurant?
Unlike many other restaurants, we do not feature music bands. Music is not our priority because we believe that our guests consider us a place for a good chat in a pleasant and quiet atmosphere combined with great food.
The various voices of our guests, the friendly chats and a few loud smiles make the music in our tavern.
"
---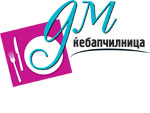 Orce Nikolov No.136
Address: Orce Nikolov No.136
Seats (Inside): 45
Seats (Outside): 40
Parking: Zone
We Accept:


Peт Friendly: No
Wheelchair Accessible: Yes
Languages: English
Music Type: Internet Radio
Opened: 10.01.1996
Visits: 83925
Moday 09:00 - 00:00 No Events
Tuesday 09:00 - 00:00 No Events
Wednesday 09:00 - 00:00 No Events
Thursday 09:00 - 00:00 No Events
Friday 09:00 - 01:00 No Events
Saturday 11:00 - 01:00 No Events
Sunday 11:00 - 18:00 No Events