About Us
The tradition that goes on for 13 years in Kumanovo can now be experienced in Skopje. You are welcome to visit "Baba Cana Vodno" restaurant where the qualityis priceless, the ambiance is unique, and the enjoyment is to a maximum.
We are expecting you!
---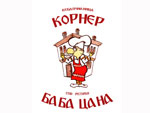 Partenija Zografski No.34
Special Offers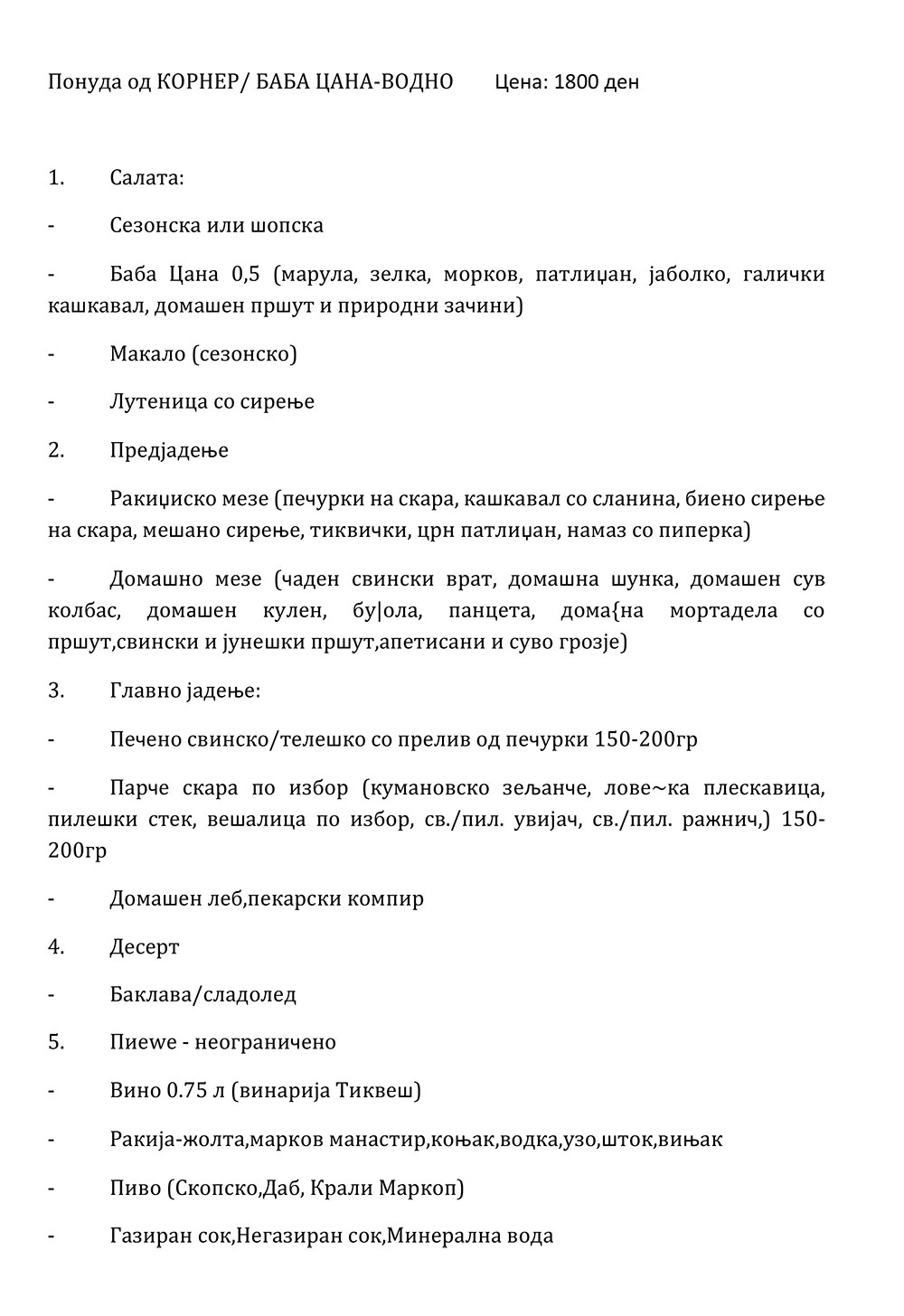 Prednovogodisna ponuda
05 December, 2023 - 31 January, 2024

We recommend

online

reservation
A reply is received from the restaurant within a few minutes
GET: discounts, value voucher points, free taxi voucher, chance for rating and comments
This restaurant is not accepting web reservations,
Use free call instead.
Choose date
Choose guests
Address: Partenija Zografski No.34
Seats (Inside): 100
Seats (Outside): 80
Parking: 60
We Accept:


Peт Friendly: No
Wheelchair Accessible: Yes
Languages: English
Music Type: Old city, Etno
Opened: 12.17.2014
Visits: 101217
Moday 08:00 - 00:00 No Events
Tuesday 08:00 - 00:00 No Events
Wednesday 08:00 - 00:00 No Events
Thursday 08:00 - 00:00 No Events
Friday 08:00 - 01:00 No Events
Saturday 08:00 - 01:00 No Events
Sunday 08:00 - 00:00 No Events