15 Oct, 2018
Dumplings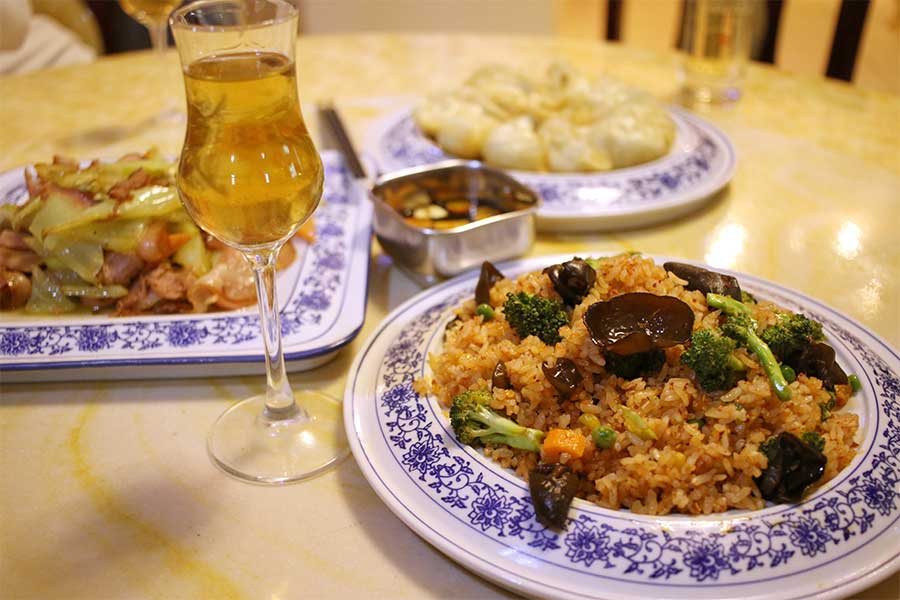 At "Zvezden Okean" (Star Ocean) we tried dumplings, smoked pork in hot sauce, and hot rice with broccoli and Chinese mushrooms.
"Zvezden Okean" (Star Ocean) was opened in 2004 and it can be found on 3 locations in Skopje. This restaurant is characterized by a very pleasant and relaxed ambience and by an interior decorated with elements that bring the guests closer to the culture of North China. All of their specialties are prepared by professional chefs who come from the northern part of China. Their menu offers a wide variety of fresh salads, chicken, pork, beef and fish, vegetarian specialties, traditional Chinese noodles and deserts.
During our visit at "Zvezden Okean" (Star Ocean), the chefs prepared a few specialties that truly amazed us.
The appetizer included Dumplings, which are made of soft dough filled with finely chopped pork and leek. This starter dish is traditionally served in China for New Year, and it represents a symbol of wealth. Dumplings can be fried or boiled and they are served in the form of a pyramid. It is believed that the higher the pyramid, the larger the wealth. The dumplings are shaped in the form of a Chinese money savings box. A coin is inserted on New Year in one of the Dumplings, and it is believed that whoever gets the coin will be very fortunate. This is a very delicate dish abundant in flavors, and we recommend it as an excellent starter dish.
The main dish was made of smoked pork in hot sauce with peppers and carrots. This dish is fried in Chinese sesame oil and traditional Szechuan hot sauce, and it is served with sprinkled Chinese salt that only serves as decoration. This dish has a hot flavor and it is perfect for those who prefer hot dishes. The flavors of the pork, the peppers and the carrots create a perfect combination with the traditional hot sauce.
Among the specialties we tried was also hot rice with broccoli and Chinese mushrooms. This dish contains black Chinese mushrooms known as the ears of the tree. These mushrooms grow in pine woods and resembles an earlobe, which is how they got their name. They are imported in dried form, directly from China. Black mushrooms have healing properties, aid serious stomach problems and aid detoxification. They do not have any flavor nor smell. The mushrooms receive the flavor of the specialty they are cooked with, and in this case it is the flavor of the hot sauce combined with rice and broccoli. The mushroom's texture is remarkable because it resembles thin rubber and yet it is easily edible. This delicious and healthy specialty is a great choice for all those who prefer hot food.
We recommend visiting "Zvezden Okean" (Star Ocean) if you want to try something completely different, and at the same time you can become familiarized with the Chinese cuisine and traditional specialties prepared by top quality chefs.
---