About Us
The beginnings of "Korner" grill house date back to 2001. Starting off with modest beginnings, today we are one of the highest quality places in Kumanovo and in the wider region of Macedonia.
The meat and meat products in "Korner" grill house are prepared by old grill recipes that are authentic for Kumanovo and combine tradition, quality and modern European production standards. "Korner" grill house caters "Baba Cana" ethno restaurant that was opened in 2010 and quickly became a synonym for delicious food and a pleasant ambience.
"Baba Cana" serves grill and traditional Macedonian specialties prepared in our kitchen,which always tempt our guests to visit us whenever they are in Kumanovo.
Actions speak louder than words and that is why we invite you to visit "Baba Cana" ethno restaurant and to experience exceptional and unforgettable moments with us.
---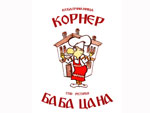 Dragan Stoparevikj
Address: Dragan Stoparevikj
Seats (Inside): 30
Seats (Outside): 30
Parking: 30
We Accept:


Peт Friendly: No
Wheelchair Accessible: Yes
Languages: English
Music Type: Old city
Opened: 01.01.2001
Visits: 28238
Moday 08:00 - 23:00 No Events
Tuesday 08:00 - 23:00 No Events
Wednesday 08:00 - 23:00 No Events
Thursday 08:00 - 23:00 No Events
Friday 08:00 - 23:00 No Events
Saturday 08:00 - 23:00 No Events
Sunday 08:00 - 23:00 No Events