About Us
This sports tavern is a unique place located in Novo Lisice with a capacity of 160 guests. We offer fresh grilled food and a rich 12-year tradition. What distinguishes us from others is the ability to transform from a pleasant place ideal for family meals and great parties with live acoustic music to a venue for watching sports matches where, as pioneers in this field, we offer an amazing atmosphere.
We are proud to say that our sports tavern resembles a sports museum due to the numerous and unique sports exhibits. Although we are not located in the city center, our guests come from all over the country.
Come visit us and see for yourselves.
We are expecting you.
---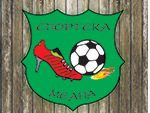 Vidoe Smilevski Bato 10
We recommend

online

reservation
A reply is received from the restaurant within a few minutes
GET: discounts, value voucher points, free taxi voucher, chance for rating and comments
This restaurant is not accepting web reservations,
Use free call instead.
Choose date
Choose guests
Address: Vidoe Smilevski Bato 10
Seats (Inside): 45
Seats (Outside): 110
Parking: Free
We Accept:


Peт Friendly: No
Wheelchair Accessible: Yes
Languages:
Music Type:
Opened: 2007
Visits: 11394
Moday 09:00 - 00:00 No Events
Tuesday 09:00 - 00:00 No Events
Wednesday 09:00 - 00:00 No Events
Thursday 09:00 - 00:00 No Events
Friday 09:00 - 00:00 No Events
Saturday 09:00 - 00:00 No Events
Sunday 09:00 - 00:00 No Events