About Us
Feel the Mediterranean in the center of the city and taste the diverse cuisine in the beautiful ambience accompanied by excellent service and good prices. We offer a wide choice of Mediterranean, Italian, international and national cuisine as well as seafood.
We recommend our specialties: Orada in Dalmatian way and Raguza Casserole. The evening ambience is accompanied by pleased music to your enjoyment. We organize business diners/lunches to your desire, buffets and cocktails such as birthdays and weddings up to 230 guests.
With our catering team you could be a guest to your own party. We are located in the SSM building next to the city hospital.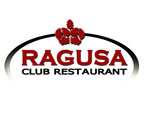 12 udarna brigada 2a (centar)
Enter your phone number and we will connect you with the restaurant
or call
+389 2 3085 600 ext 871
Address: 12 udarna brigada 2a (centar)
Seats (Inside): 230
Seats (Outside): 110
Parking: 1 zone
We Accept:


Peт Friendly: No
Wheelchair Accessible: Yes
Free Wifi: Yes
Languages: English
Music Type: International
Opened: 06.07.2008
Visits: 3001
Moday 08:00 - 00:00 No Events
Tuesday 08:00 - 00:00 No Events
Wednesday 08:00 - 00:00 No Events
Thursday 08:00 - 00:00 No Events
Friday 08:00 - 01:00 No Events
Saturday 08:00 - 01:00 No Events
Sunday 08:00 - 00:00 No Events