About Us
Peking Garden is a modern Asian cuisine restaurant in the heart of the capitol city Skopje in Macedonia. As an Asian cuisine restaurant offers different variety of traditional Chinese and Japanese food. It has a unique bamboo garden that makes you feel peacefull with traditional oriental music and offers authentic family-style dining setting typical of Asia. In addition to traditional Asian cuisine, Peking Garden's menu draws inspiration from the Chinese and Japanese cultures. With a prime Center Square location on the famous street of Maksim Gorki 1 and Nikola Vapcarov, Peking Garden is an ideal choice for lunch and dinner before a night on the town. Cuisine The Peking Garden dining experience begins with an assortment of soup and salads, including famous Wonton soup, Miso soup, Hot & Sour soup, Chinese cucumber salad, our Peking Garden salad. The meal continues with a diverse selection of chinesee food, such as sweet & sour pork, a lot of dishes with noodles and rice, Crispy duck, Beef with shitake mushrooms and bamboo shoots, Sweet & Sour Mandarin sea fish, and lot of dishes with different spices and chili peppers. Traditional cooking methods are the tepanyakee table, the open kitchen that includes Teriyaki beef served on a hot plate, Sizzling King prawns on a hot plate, while skewered meats and fish are cooked over live coals From the Japanese cuisine we have a lot of sushi, sashimi and rolls. As a desert you can try our caramelized fruits, or fried ice cream. We served the first running sushi lane in Macedonia that offers 5 kind of colored plates with different prices. Atmosphere Peking Garden's elaborate interior features a convivial setting of modern and rustic tables, exposed wooden soft chairs with imported porcelain and volcanic stone tables. Large bamboo decorated garden overlook Skopje city historic buildings, while the wooden soaring ceiling gives the dining room an open-air quality. Voul tables seat groups in the 70-seat casual dining room, while a 10-seat bar provides space for those stopping by for a quick bite and an local Macedonian (rakija), beer or wine. The focal point of the room is the open kitchen, which reveals coal fires, the wood-burning oven and chefs practicing the art of cooking. An eight-seat chef's counter gives interested diners an insider's view of the action in the kitchen. The Bamboo Garden Our garden is one of the things that makes our restaurant special. It is in the center of the city but makes you feel like you are in some Zen garden. The bamboo decorated garden, tea serving table ceremony and the fountain makes that feel complete. The restaurant garden offers seat for 70 people. The VIP Room For your special occasions we have our VIP room. This VIP room can afford comfortable enjoy in your meal during your meeting, our special dinner moments.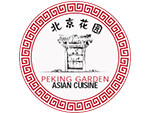 Maksim Gorki No.3
Reservation
and we will connect you with the restaurant
How it works?
Our phone center from the number:
02 3085600
will call your mobile, after answering we will connect you directly to the restaurant.
This restaurant is not accepting web reservations,
Use free call instead.
Choose date
Choose guests
Address: Maksim Gorki No.3
Seats (Inside): 80
Seats (Outside): 70
Parking: Zone
We Accept:


Peт Friendly: No
Wheelchair Accessible: Yes
Free Wifi: Yes
Languages: English, Chinese
Music Type: Chinese, Macedonian
Opened: 03.01.2015
Visits: 11184
Moday 11:00 - 00:00 No Events
Tuesday 11:00 - 00:00 No Events
Wednesday 11:00 - 00:00 No Events
Thursday 11:00 - 00:00 No Events
Friday 11:00 - 00:00 No Events
Saturday 11:00 - 00:00 No Events
Sunday 12:00 - 23:00 No Events