About Us
The restaurant Bisera is located in municipality Aerodrom and has been working successfully since the year 2000. The capacity of 350 guests and the wonderful ambient allows organizing all types of events. The Bisera restaurant is well known for its delicious food and good service. Depending on the event you have the choice of several menus with reasonable prices and excellent quality.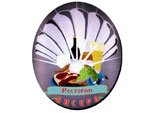 Angel Dimov No.4
Reservation
and we will connect you with the restaurant
How it works?
Our phone center from the number:
02 3085600
will call your mobile, after answering we will connect you directly to the restaurant.
This restaurant is not accepting web reservations,
Use free call instead.
Choose date
Choose guests
Address: Angel Dimov No.4
Seats (Inside): 350
Seats (Outside): 350
Parking: 100
We Accept:


Peт Friendly: No
Wheelchair Accessible: Yes
Free Wifi: Yes
Languages: English
Music Type: By deal
Opened: 09.05.2013
Visits: 10188
Moday 09:00 - 00:00 No Events
Tuesday 09:00 - 00:00 No Events
Wednesday 09:00 - 00:00 No Events
Thursday 09:00 - 00:00 No Events
Friday 09:00 - 01:00 No Events
Saturday 09:00 - 01:00 No Events
Sunday 09:00 - 00:00 No Events