About Us
As the Macedonian saying goes "Such beginning of the day, and such end", we give our best to make your day a perfect one. You are invited to enjoy a cozy atmosphere filled with acoustic sounds, grill, fresh fish and seafood specialties as well as specially selected wines.
"Bisera-Iv" restaurant is expecting you.
---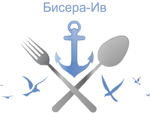 11 Oktomvri No.56
We recommend

online

reservation
A reply is received from the restaurant within a few minutes
GET: discounts, value voucher points, free taxi voucher, chance for rating and comments
This restaurant is not accepting web reservations,
Use free call instead.
Choose date
Choose guests
Address: 11 Oktomvri No.56
Seats (Inside): 80
Seats (Outside): 80
Parking: Free
We Accept:


Peт Friendly: No
Wheelchair Accessible: Yes
Languages: English
Music Type: International, Evergreen
Opened: 30.04.2015
Visits: 36904
Moday 08:00 - 00:00 No Events
Tuesday 08:00 - 00:00 No Events
Wednesday 08:00 - 00:00 No Events
Thursday 08:00 - 00:00 No Events
Friday 08:00 - 01:00 No Events
Saturday 08:00 - 01:00 No Events
Sunday 08:00 - 00:00 No Events