About Us
"BELA MIA" restaurant was opened as early as 1989 as a pizza house and with its long-year experience it turned into a national restaurant with traditional and domestic cuisine prepared on charcoal grill.
The restaurant's capacity is 90 guests at the beautiful summer terrace, and 80 guests in the indoor area, as well as private parking, on an ideal location at 500m2 altitude.
This is the ideal place for business meetings, family meals and celebrations.
---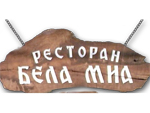 Goce Delcev 108
We recommend

online

reservation
A reply is received from the restaurant within a few minutes
GET: discounts, value voucher points, free taxi voucher, chance for rating and comments
Enter your phone number and we will connect you with the restaurant
or call
+389 2 3085 600 ext 622
This restaurant is not accepting web reservations,
Use free call instead.
Choose date
Choose guests
Address: Goce Delcev 108
Seats (Inside): 85
Seats (Outside): 90
Parking: 20
We Accept:


Peт Friendly: No
Wheelchair Accessible: Yes
Free Wifi: Yes
Languages: English
Music Type: Old city
Opened: 1989
Visits: 12405
Moday 09:00 - 00:00 No Events
Tuesday 09:00 - 00:00 No Events
Wednesday 09:00 - 00:00 No Events
Thursday 09:00 - 00:00 No Events
Friday 09:00 - 00:00 No Events
Saturday 09:00 - 00:00 No Events
Sunday 09:00 - 00:00 No Events