About Us
"Back Yard" is your new favorite place in the heart of the city.
A great place for relaxation and enjoyment for you and your children, where we offer fun for all generations in the center of Skopje. The sports terrains within the lounge bar are the perfect place for all types of sports activities, and the playhouse is where your children can create and enjoy their own fantasies.
We offer various catering services adapted to different needs, ranging from children's birthdays, private and corporate parties to watching sports games on video beam in a pleasant sports atmosphere. Regardless of the desires, our open restaurant offers different cuisine by international standards.
In the evening, we are one of the most urban places in the city for drinks.

The restaurant's capacity accommodates:
- 120 guests in the closed area;
- 350-400 guests in the open area;
(Our program includes children's birthdays, sports activities and terrains).

On behalf of our staff and the restaurant's management we cordially invite you to create an urban Skopje story…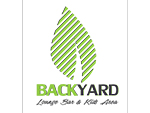 Dimitrije Cupovski No.25
We recommend

online

reservation
A reply is received from the restaurant within a few minutes
GET: discounts, value voucher points, free taxi voucher, chance for rating and comments
Enter your phone number and we will connect you with the restaurant
or call
+389 2 3085 600 ext 548
This restaurant is not accepting online reservations,
Use free call instead.
Choose date
Choose guests
Address: Dimitrije Cupovski No.25
Seats (Inside): 100
Seats (Outside): 200
Parking: 20
We Accept:


Peт Friendly: No
Wheelchair Accessible: Yes
Free Wifi: Yes
Languages: English
Music Type: Smooth lounge
Opened: 03.02.2015
Visits: 4683
Moday 08:00 - 00:00 No Events
Tuesday 08:00 - 00:00 No Events
Wednesday 08:00 - 00:00 No Events
Thursday 08:00 - 00:00 No Events
Friday 08:00 - 01:00 No Events
Saturday 08:00 - 01:00 No Events
Sunday 08:00 - 00:00 No Events