About Us
A warm welcome to "Amor" restaurant – a new restaurant for weddings as well as other celebrations that matter, such as engagement parties, christenings, graduation parties, festivities, business congresses, etc.
The restaurant was opened on 10 September 2014 and it is located in the municipality of Kisela Voda on Blvd. "Boris Trajkovski" No. 210 (formerly known as St. Prvomajska") at only 5 km from the center of Skopje. We can be directly accessed from the street or from the bus station in front of the restaurant.
Our parking has the capacity of 150-200 vehicles. The entrance of the restaurant leads to a beautiful lobby, followed by a hall reminiscent of a fairytale. The supreme selection of colorsand shades of the interior, as well as its romantic design, will no doubt meet all of your expectations.
A special feature affecting the visual appearance is the lighting that makes a glamorous impression throughout the hall, also offering parts illuminated in colors of your choice. The restaurant covers an area of 1,200 m2, of which the lobby takes up 150 m2, whereas the hall and kitchen account for 900 m2 and 150 m2 respectively.
The capacity of the hall is 500 guests with a possibility to separate a part of the hall and thus create a more intimate area for a smaller number of guests.
The dance podium is spacious and its size depends on the number of guests.
---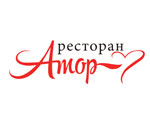 Boris Trajkovski No.210
Address: Boris Trajkovski No.210
Seats (Inside): 500
Seats (Outside):
Parking: 150
We Accept:


Peт Friendly: No
Wheelchair Accessible: Yes
Languages: English
Music Type: By deal
Opened: 09.10.2014
Visits: 33630
Moday 09:00 - 00:00 No Events
Tuesday 09:00 - 00:00 No Events
Wednesday 09:00 - 00:00 No Events
Thursday 09:00 - 00:00 No Events
Friday 09:00 - 01:00 No Events
Saturday 09:00 - 01:00 No Events
Sunday 09:00 - 00:00 No Events