About Us
The fast lifestyle and numerous obligations leave little time for preparation of homemade food. Food and cooking are an important part of our lives. Having this in mind, the pressing for time, and our clients' need, we created a cuisine that apart from traditional food also offers modern food.
We follow all healthy and balanced diet trends regularly, and we offer several types of fresh salads, vegetable specialties, fresh fish and meat specialties.
We also created a selection of Chrono dishes depending on your needs. Driven by the desire to present our clients with a diverse and rich selection, we offer a different foodlist every weekday.
"Reptil" offers food with a collection of tastes as well as fresh and carefully selected ingredients. Our cooks believe in the passion for food and prepare it with plenty of love. The food we make is beauty for both the eyes and the mouth.
---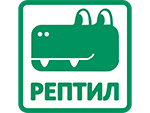 Str. Vostanicka No
Address: Str. Vostanicka No
Seats (Inside):
Seats (Outside):
Parking:
We Accept:
Peт Friendly: No
Wheelchair Accessible: No
Free Wifi: No
Languages:
Music Type:
Opened:
Visits: 4801
Moday 09:00 - 00:00 No Events
Tuesday 09:00 - 00:00 No Events
Wednesday 09:00 - 00:00 No Events
Thursday 09:00 - 00:00 No Events
Friday 09:00 - 00:00 No Events
Saturday 09:00 - 00:00 No Events
Sunday 09:00 - 00:00 No Events