About Us
Our recommendation is "Kalabalak Park" – a new place for bohemians in the heart of the Skopje City Park.
Those who enjoy delicious food and the enchanting atmosphere of the bohemian night life in Skopje have surely visited "Kalabalak" tavern. The story continues in the Skopje City Park in the recently opened "Kalabalak Park" tavern, where we create new bohemian experiences at the old location of "Skala" restaurant.
Our completely renovated premises, according to all standards, offer a heated terrace and children's playhouse.
Feel free to visit our website for further details.
---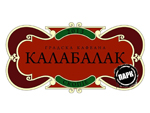 Naum Naumovski Borce 88b
Enter your phone number and we will connect you with the restaurant
or call
+389 2 3085 600 ext 618
Address: Naum Naumovski Borce 88b
Seats (Inside): 90
Seats (Outside): 90
Parking: 5
We Accept:


Peт Friendly: No
Wheelchair Accessible: Yes
Free Wifi: Yes
Languages:
Music Type:
Opened: 02.01.2016
Visits: 29957
Moday 08:00 - 00:00 No Events
Tuesday 08:00 - 00:00 No Events
Wednesday 08:00 - 00:00 No Events
Thursday 08:00 - 00:00 No Events
Friday 08:00 - 01:00 No Events
Saturday 10:00 - 01:00 No Events
Sunday 10:00 - 00:00 No Events