About Us
We invite you to a get-together in a pleasant and warm atmosphere. The name speaks for itself when it comes to the ambience and food that we prepare, and we especially recommend trying smoked rib, roast pork, smoked meat, sarma, baklava with mak seeds, etc.
"Kafana" is a tavern located on the second floor of Beverly Hills shopping center.
---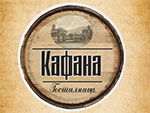 T.C Beverli Hils second floor
We recommend

online

reservation
A reply is received from the restaurant within a few minutes
GET: discounts, value voucher points, free taxi voucher, chance for rating and comments
This restaurant is not accepting web reservations,
Use free call instead.
Choose date
Choose guests
Address: T.C Beverli Hils second floor
Seats (Inside): 60
Seats (Outside):
Parking: Beverli
We Accept:
Peт Friendly: No
Wheelchair Accessible: Yes
Languages: English
Music Type: Old city
Opened: 30.11.2016
Visits: 21177
Moday 08:00 - 00:00 No Events
Tuesday 08:00 - 00:00 No Events
Wednesday 08:00 - 00:00 No Events
Thursday 08:00 - 00:00 No Events
Friday 08:00 - 01:00 No Events
Saturday 08:00 - 01:00 No Events
Sunday 08:00 - 00:00 No Events